DR. CHRISTOFER BUATTI
DO, FAOCD, FAAD, FASMS, CAQ MOHS
Double Board Certified Dermatologist
Double Board Certified Dermatologist Dr. Christofer Buatti was trained in Dermatology at Michigan State University, at which he maintains the status of Clinical Assistant Professor in Dermatology. He received the awards of Patient's Choice Award every year in practice, and Compassionate Doctor Recognition. Dr. Buatti has a broad based knowledge in medical/surgical Dermatology, with additional expertise in MOHS surgery for skin cancer, as well as expertise in cosmetic procedures. Dr. Buatti is a member of the American Academy of Dermatology, American Osteopathic College of Dermatology, American Society for MOHS Surgery, and the Michigan Osteopathic Association. Oakland Hills Dermatology invites you to make an appointment for a consultation to meet him and his wonderful staff. We look forward to seeing you for your next dermatologic appointment.
---
AUTUMN GREEN PA-C
Board-Certified Physician Assistant
Autumn Green, PA-C is a board-certified physician assistant that joins Oakland Hills Dermatology with 5 years of experience at a busy medical and surgical dermatology practice in a suburb of Chicago, Illinois. She graduated from Central Michigan University with a Bachelor of Science in 2007 and received her Master of Science in Physician Assistant Studies from Northwestern University Feinberg School of Medicine in 2012.
She is an active member of the Society of Dermatology Physician Assistants. Autumn has a unique experience with her work as a sub-investigator on multiple clinical trials, specifically on advancing treatments for psoriasis, atopic dermatitis, and acne. She has been involved with Midwestern University as a clinical preceptor, training physician assistant students for the past 3 years. Autumn is passionate about engaging with the community in which she works through skin cancer screenings and educational lectures. She enjoys practicing medical dermatology for all ages in addition to performing minimally-invasive cosmetic procedures to help patients look and feel they're very best.
---
THERESA LABRANCHE PA-C
Board-Certified Physician Assistant
Theresa LaBranche has been a board-certified Physician Assistant since 1996. She is a University of Michigan alumni, graduating Cum laude, an alumni of University of Detroit, obtaining a Master of Science with honors in Primary Care and Surgery. Additionally, Theresa graduated with her second Master's Degree from Western Governors University in the top 95th percentile with an MBA. Her extensive clinical and procedural experience in family practice, neurology, neurosurgery, and vascular surgery led her to become the top cosmetic injector in Michigan for 3 years. She has been instrumental in building one of the biggest medical spas in the United States. Theresa has trained over a dozen Physician Assistants, Nurse Practitioners, Physicians, and Surgeons to become master injectors.
Theresa's love of patients and her passion for injecting brought her to join Oakland Hills Dermatology as a Master Injector. She specializes in correcting facial asymmetry, problem-solving poor outcomes from inexperienced cosmetic providers, restoring natural appearances for trauma patients, and giving any patient the joy of confidence with the look they desire. Theresa's wholistic approach utilizes sculpting with fillers, combined with neurotoxin, resurfacing, tightening, and anti-aging techniques to create lasting results to improve her patients' quality of life. She believes with new technology and products everyone should be able to enjoy soft, smooth skin and obtain the look they desire without much downtime.
---
KIMBERLY PRINGLE, RN
Registered Nurse, Clinical Study Coordinator, Office Manager
Kimberly Pringle is a Registered Nurse who has over 14 years of Dermatology experience. She started her career as a Certified Medical Assistant and quickly became our Office Manager. Through the years, she's continued her education and graduated from Mott College with high honors as a Registered Nurse. She enjoys all aspects of general, surgical and cosmetic dermatology. She excels in educating patients about cosmetic skin care, assisting in surgical procedures, preforming IV Hydration, and heading up our clinical trial department as the Clinical Study Coordinator. Her clinical trial experience includes working with adult and adolescent patients with Psoriasis, Eczema, Allergic Contact Dermatitis, Hidradenitis Supprativa, and Pruritus.
Kimberly believes the key to building relationships with her patients is through strong communication. She is compassionate to individual concerns and encourages patients to ask questions, take part in their treatment plan, and motivates them to become an active participant in their own general well-being. Her attentiveness to the latest medical developments finds her researching, reading and attending seminars to stay on the forefront of best practices. She is currently pursuing an even higher nursing degree at Aspen University.
---
SARAH MASSEY
Licensed Medical Aesthetician
Upon graduating from Central Michigan University with her Bachelor's Degree in business and dance, Sarah realized her passion for aesthetics and went on to graduate from Michigan College of Beauty.
She loves customizing treatments and at-home skin care regimens for men and women of all ages and complexions. Driven by her inquisitive passion for skincare, Sarah continues to make education a top priority. She regularly attends postgraduate courses and seminars to ensure her clients receive the latest and best products and services.
She has extensive laser training in Sciton BroadBand Light (BBL), Halo, ProFractional, MicroLaserPeel, along with SkinTyte. She is also trained in Coolsculpting, Cooltone, Tattoo Removal, Laser Hair Removal, Spider Vein Treatments, Dermaplane, HydraFacials, Microneedling, Microneedling RF, Plasma Pen MD and other resurfacing treatments.
---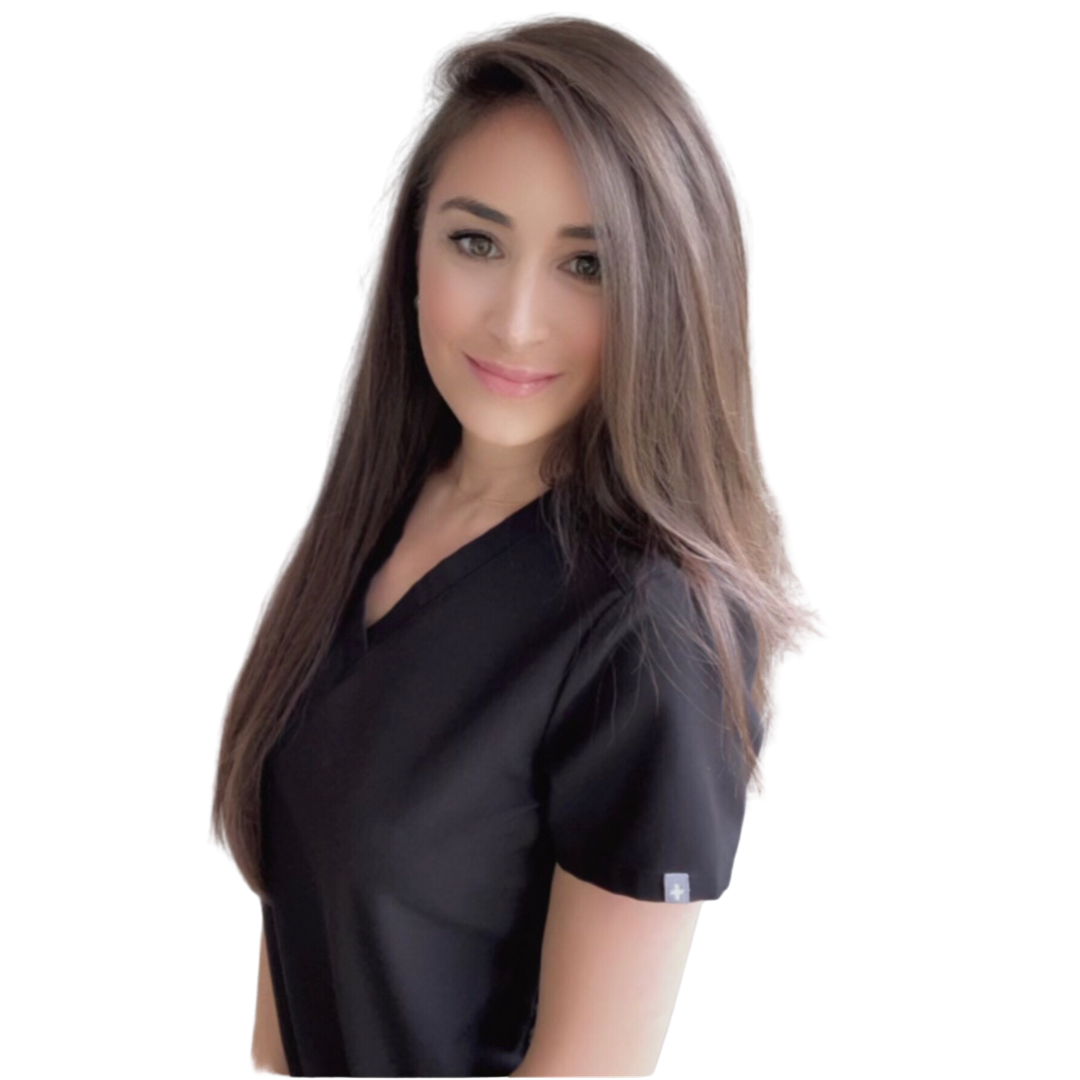 ABBEY LOSSIA
Licensed Medical Aesthetician
Abbey has been a Licensed Aesthetician for over 5 years and loves all things skincare! She strongly believes in furthering her education and staying up to date on what's new in the skincare industry. Abbey attended Douglas J Aveda and has taken many continuing education classes. Abbey is a firm believer in educating her clients on a good skincare routine. She feels that it's so important to take care of your skin at home to support the treatments that you are investing in with her. Abbey also has a strong knowledge of medical esthetics. She loves to consult with clients on advanced skincare treatments and the many services offered at our medical spa. Abbey is a natural at building relationships with her clients! Abbey makes her clients feel very comfortable, confident, and relaxed on their visits with her. She offers everything skin care including hydrafacials, advanced skincare treatments, chemical peels, and multiple skin resurfacing lasers. Join Abbey on your journey to healthy skin!
---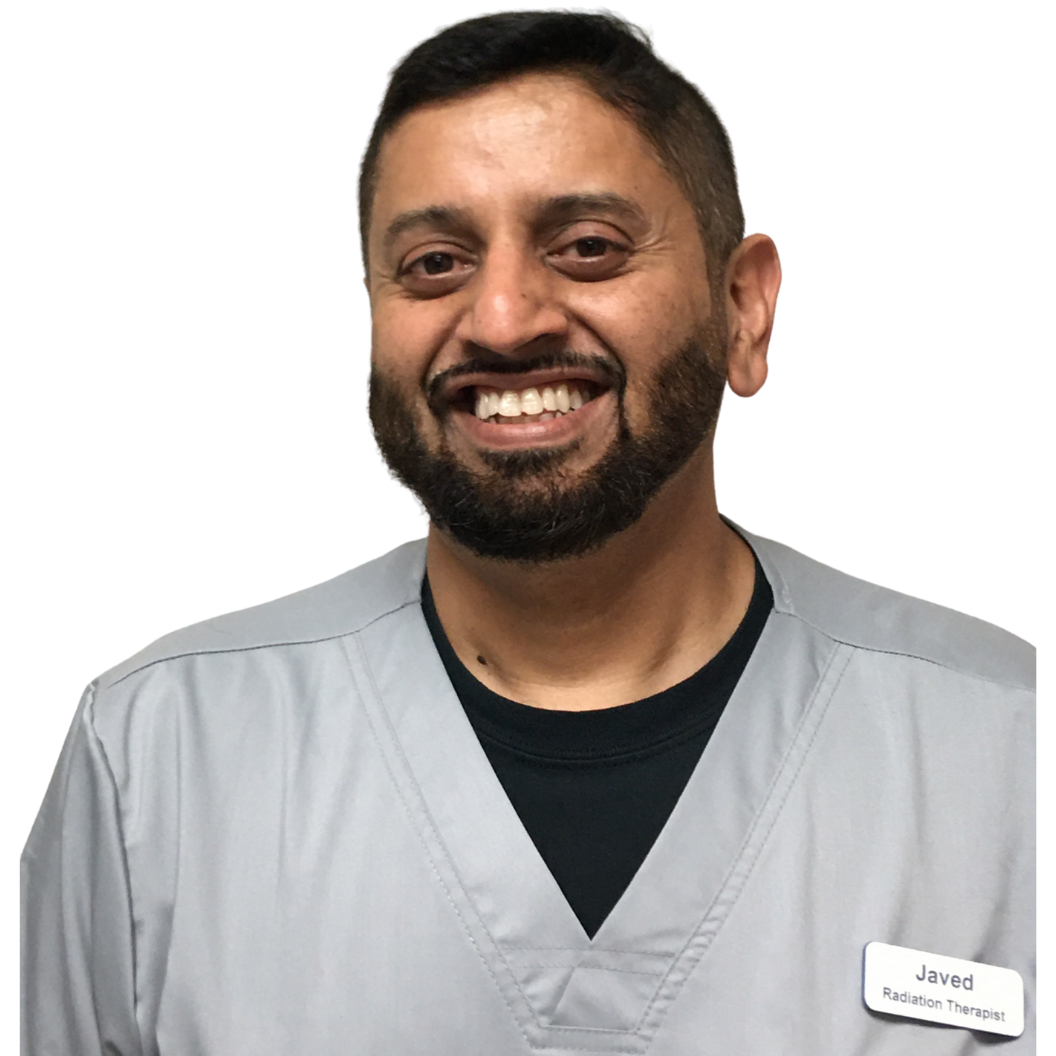 JAVED IQBAL, BS, RTT
Registered Radiation Therapist
Javed Iqbal is a National Registered Radiation Therapist. He received his Bachelor's of Science Degree in Radiation Therapy from Wayne State University. He has over 30 years of Radiation Therapy experience and training from Mayo Clinic, Karmanos Cancer Institute, DMC, and Beaumont Health System. Javed heads up the Superficial Radiation Therapy Department (also known as SRT) at Oakland Hills Dermatology. Superficial Radiation Therapy, is a proven, non-surgical and non-invasive method of treating non-melanoma skin cancers such as basal cell carcinoma or squamous cell carcinoma, virtually any place on your body.
Javed's goal is to constantly improve and deliver the best possible patient care. He believes the way to work toward this goal is to integrate research and education so that all patient care is truly personalized medicine.
---